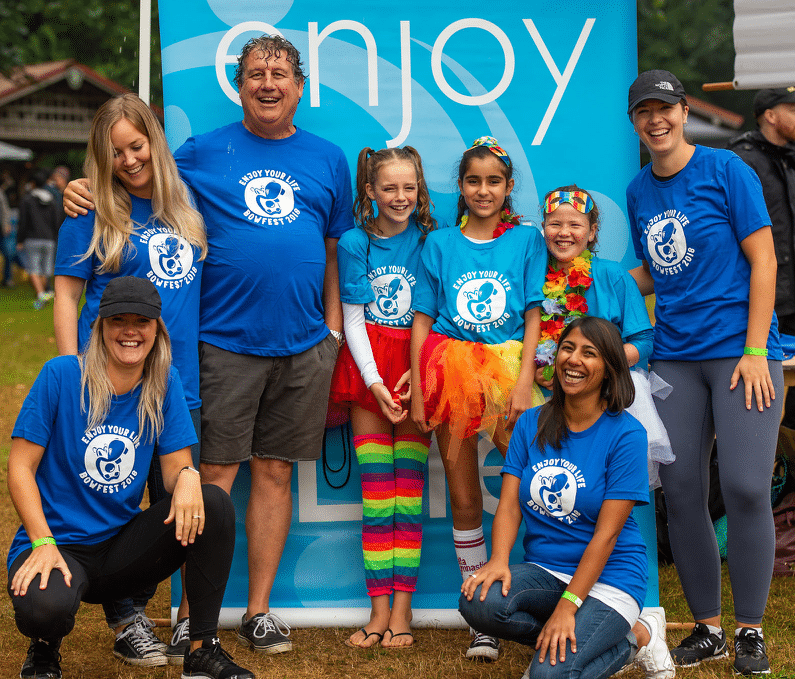 We have roots on Bowen Island, and every year participate in the annual end of summer festival "Bowfest".
Our team typically assists with one large field game on the day, and this year we were looking forward to manning the inflatable (!) Human Hungry Hungry Hippo game. Alas, the weather gods were not kind, and the games company insisted that it was too dangerous to offer this when the inflatable would be getting rained on.
So, we made the best of our time, catching up with friends and clients all day long. And if you happen to see one of our signature Tshirts around, let it be a reminder that NOTHING dampens our spirits!