Clients
Why Come to Us for Life Insurance?
Here's what some of our clients have to say about how Allan Financial has helped them enjoy their lives.
Advisors
Why Partner With Us?
We're the life insurance specialists. As an independent brokerage, we partner with financial advisors looking for customized solutions for their clients.
We bring product expertise, underwriting infrastructure, and in-force policy service and resources to your practice. Our depth of knowledge and expertise in this niche allows you to focus on your clients' holistic financial picture.
How We Support You
We understand the significance of your client relationships. Our approach to providing advisor service is informed, expert, and specialized. We provide:
a mature, professional advisory team, current with an evolving marketplace;
meeting and consultation presence as desired;
product literature and service approach;
constant contact and progress updates; and
an attractive commission structure.
Our Culture
Why We Do What We Do?
Values
Our values inform how we interact with our clients, our suppliers and partners, and our community. These values are:
Leading with heart
Being proud of who we are and what we do
Laughing while being badass
Being thoughtfully driven to do more
Stretching to change.
Charitable Partnerships
The Project that Changed Us
A few years ago, we partnered with Kiva, a non-profit with a mission to connect people through micro-financing to alleviate poverty. Our initial goal was to create $250,000 in small loans to women around the world. Here's our progress as of October, 2020: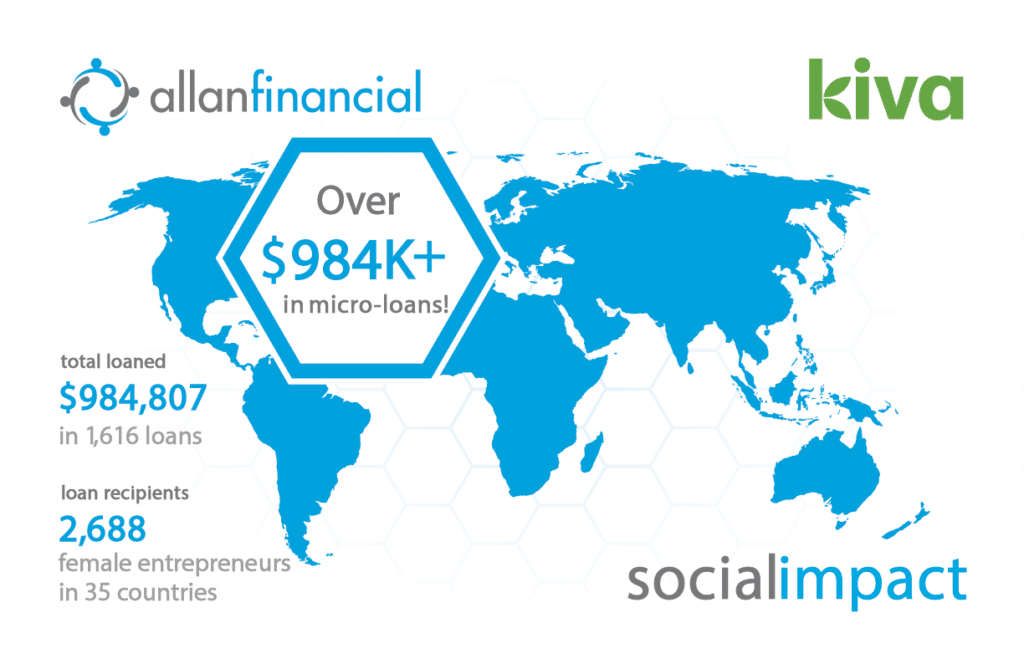 The project even inspired us to make a short film documenting it all. Watch below!
Ross and the Allan Family have lived on Bowen Island for almost 3o years. Since the island has given us so much, we make it a priority to give back!
In 2017 we set up an endowed fund with the Bowen Island Community Foundation. The goal of the newly named "Foxglove Fund" is to provide bursaries for preschool on Bowen Island for families who otherwise could not afford it.
Instead of the Bowen Children's Centre needing to fundraise every year for this bursary, having an endowment means that the interest earned on the endowment fund is distributed back instead. Ensuring the sustainability of this cause far into the future.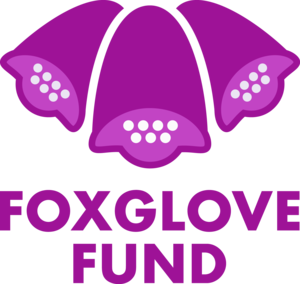 You can also find us at Bowfest every year, running events and enjoying the fun!
Education
Adulting: A Series
In 2018, we launched a series aimed at helping millennials navigate their financial landscape. Our younger team members were noticing a common theme among friends and peers: we all have questions about money that we're too embarrassed to ask, or we just don't know where to start.
And so, the Adulting series was born. We bring in experts and they speak and answer questions, no matter how basic. We've now hosted several events with wonderful experts on tax, real estate, debt and budgeting, investing, and more!
We plan to keep helping young people prepare for the future, and to bridge some
intergenerational gaps along the way.
Team Building
We encourage our whole team to give back, which is why we partnered with Chimp Charitable
Giving. We match donations every year that our staff make to organizations they care about.
We also participate as a team in fundraising events like the Covenant House sleep out, and Special Olympics Canada's Motionball event.