Anyone who hasn't yet hired a Millennial… is missing out!
An adviser we worked with previously posted an article about Millennials in a professional setting and captioned that the majority of us:
are underdressed
have huge salary expectations
believe we are entitled to a management or leadership position just because we have a College or University education
consider a 25 hour work week to be full-time
show up late
Do we really, though? Not if it's important to us.
There is some truth to what you read about Millennials – we like to lead, we believe we're awesome, we ask for what we want, and more often than not, what we do in the wee
hours of the morning is plot world domination. There is no denying we'll take charge.
Millennials are forming all sorts of leadership in Canada's corporate industry and we're just getting started.
Out with the old and in with the new. The working dynamics between Boomers and Millennials have drastically changed. Boomers have their set ways of doing business and
Millennials come in and turn things upside down because we crave a working environment that runs efficiently and is an open space for learning and creativity.
Millennials are technology savants; and we didn't need a degree for that. Whether it's stirring up social media strategies, digitalizing files or shifting CRM (customer
relationship management), we always find ways to make things work better and faster. We transform, modernize, and we think in a global sense – the "bigger picture" as they
call it. Making what we do now, matter years from now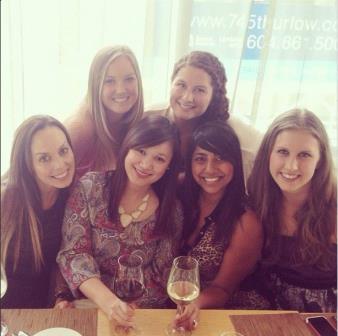 As selfish as we may seem, Millennials respect authority. Unless we are engaged in a start-up, it is most likely we are working for a Boomer, i.e. our parents. We appreciate their wisdom and honour their life experiences. We understand that there are choices to be made, and we can either work on our own, or build upon what they've already established. Because…why not?
Different sectors are largely influenced by Millennials. And if you are working in a team consisting of different generations, it is essential to be connected and strive for humility and respect of each other's work if you are going to, and want to be, victorious.